---
ALL GP NEWS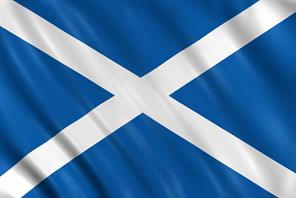 GPs in Scotland will renew calls for a breakaway contract deal at this year's Scottish LMCs conference.
Related headlines
NEWS ANALYSIS

14 February 2014
In an NHS drowning in reform, GPs on the ground need clear advice, says Dr Michelle Drage. Neil Roberts reports.

14 February 2014
Parallel reforms to MPIG and PMS contracts have left thousands of GP practices facing huge swings in funding. Nick Bostock reports.

31 January 2014
Vertical integration of the NHS could leave some GP practices facing competition from their local hospitals. Neil Roberts reports.
31 January 2014
Dr Nikita Kanani juggles part-time general practice, CCG work and other roles, and makes the time to take her children to and from school each day. Graham Clews finds out how she does it.
COLUMNISTS & OPINION

Read the latest from our regular GP columnists Mary Lowth and Liam Farrell, editorials from GP magazine and guest opinions.
07 March 2014
The Health and Social Care Act was a 'slow train crash' for the NHS, writes Dr Kailash Chand, and ministers must reverse the decline in general practice funding to help primary care pick up the pieces.
03 March 2014
'It is always the best policy to speak the truth,' said Jerome K Jerome, who then added an important qualification - 'Unless, of course, you are an exceptionally good liar.'
28 February 2014
I am sorry to say that I have read BMA deputy chairman Dr Kailash Chand's critique of the King's Fund's report on commissioning and funding general practice with increasing concern and frustration, writes Kent GP Dr John Ribchester.

28 February 2014
I've come to the whole social media thing pretty late. Not because I'm a technophobe, but from scrolling down my wife's Facebook page from time to time, I could never see myself needing to press 'like' when a friend posts a picture of their new shoes...
---
Additional Information
MIMS Drug Search
Possible searches include drugs (by brand, generic ingredient or drug class), diseases and more.