---
INFECTIOUS DISEASES TOOLKIT
In this section you will find all of our relevant articles from trusted sources to give you an overview of the diagnosis and management of common and less common infectious diseases.
We've also gathered together key news stories and opinions from our publications, as well as links to important external resources and organisations.
SEASONAL FLU
CLINICAL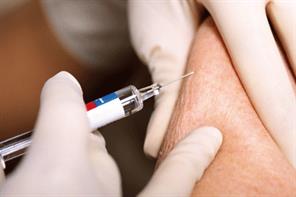 Although public confusion over flu and its symptoms is rife, presentations to GPs are down.
Related headlines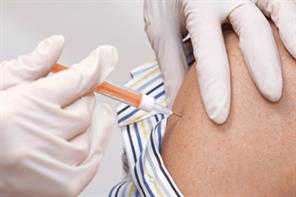 Professor John Oxford reflects on how this Darwinian virus came to dominate the 2010/11 flu season.
Related headlines
Pregnant women are now considered a high-risk group for swine flu and should be counselled about early signs and symptoms. By Dr Alexandra Ridout and Mr Wai Yoong
Related headlines

SEASONAL FLU RESOURCES
Quick links to key documents and online resources
OTHER INFECTIOUS DISEASES

04 August 2011
Contributed by Dr Ian Campbell, honorary consultant physician, University Hospital Llandough, Cardiff, and Dr Matt Brouns, registrar in respiratory medicine, Nevill Hall Hospital, Abergavenny.
09 September 2010
Clinical features depend on patient factors and the infecting organism, explains Dr Harry Brown.

25 November 2010
Contributed by Dr Charlotte Hopkins and Dr R Monica Lascar, consultants in HIV and genitourinary medicine at Whipps Cross University Hospital, London.
11 November 2010
Dr Jean Watkins discusses the differences between genital herpes zoster and herpes simplex

19 June 2009
Patients should understand the nature of this recurrent viral disease.

07 July 2010
The shingles rash may resemble contact dermatitis or impetigo, explains Dr Judy Duckworth.
---
Additional Information
IFH is a non-governmental, charitable organisation that is working to raise awareness of the importance of hygiene in the domestic setting and to develop and promote an approach to home hygiene based on sound scientific evidence. IFH has produced a range of materials including scientific reviews, guidelines, training materials and briefing documents on hygiene and hygiene issues, downloadable from the IFH website.

The Hygiene Centre at the London School of Hygiene and Tropical Medicine is a research group devoted to developing a better understanding of hygiene and sanitation practices to help inform public health policy in developed and developing countries.
Resources to help you meet the learning requirements of the RCGP curriculum
User-friendly way to store and organise CPD materials
Practice management resources