---
GP CLINICAL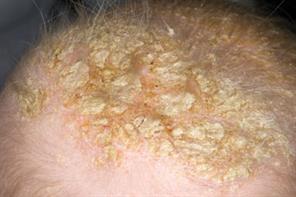 How to diagnose and manage this inflammatory dermatosis, by dermatologist Dr James Powell.
Related headlines
LATEST FROM GP MAGAZINE

10 May 2013
This young patient's disclosure to his mother revealed the diagnosis.

10 May 2013
As the GMC's new guidance for doctors comes into effect, Dr Rachel Birch looks at key changes.
10 May 2013
Is there an evidence base for acupuncture in primary care? By Dr Prashini Naidoo

10 May 2013
Presentations and consequences of malignant disease. By Dr Philip Marazzi.

10 May 2013
Know when to refer, says Dr Lizzie Croton.
10 May 2013
Too busy to read all of the research? Dr Raj Thakkar selects some papers of interest to GPs.
CATCH UP ON THE LATEST RESEARCH
DIAGNOSE AND TREAT

15 August 2012
Dr Gill Jenkins discusses the common causes of vaginal symptoms and how to diagnose them.

18 July 2012
How to treat seasonal exacerbations in primary care. By Dr Suneeta Kochhar

27 June 2012
Advising on footwear may be all that is needed in terms of treatment. From footwear to surgery, by GP Dr Louise Newson

20 June 2012
Differentiate and diagnose PMR and GCA. By Professor Rodger Charlton.
13 June 2012
Revise the presentation and management of GORD. By GP Dr Louise Newson.

06 June 2012
Antenatal advice covering lifestyle, diet and contraception. By GP Dr Gill Jenkins.

30 May 2012
Revise the presentation and management of onychomycosis. By GP Dr Nigel Stollery

23 May 2012
Dr Suneeta Kochhar describes how common viral infections may manifest during pregnancy.
16 May 2012
Revise the causes and presentation of scrotal pain and when to refer. By GP Dr Lizzie Croton
09 May 2012
This common cause of hip pain is often misdiagnosed, writes Dr Louise Newson.
02 May 2012
Dr Keith Barnard explains the common causes of abnormal gait and how it may present.

25 April 2012
The aetiology, diagnosis and management of herpes simplex virus in primary care, by GP Dr Harry Brown
---
Additional Information
MIMS Drug Search
Possible searches include drugs (by brand, generic ingredient or drug class), diseases and more.