---
BMA deputy chairman takes on Healthwatch role
By Beccy Phipps, 10 July 2013
BMA deputy chairman Dr Kailash Chand is set to chair a local health organisation established to boost patients' say in health and social services.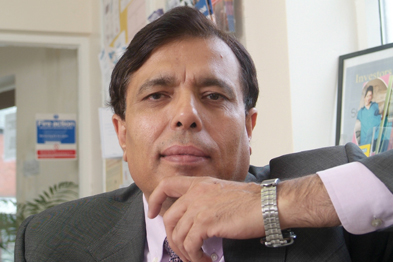 Dr Chand, a retired Manchester GP, was appointed chair of Healthwatch Tameside earlier this month after previously being the head of Tameside and Glossop PCT.
Healthwatch Tameside is one of 152 local branches of Healthwatch England, an independent organisation set up to scrutinise local health and social services as part of the government's NHS reforms.
As well as signposting people towards available services, the local branches analyse feedback from patients and other community groups and pass it on to the national Healthwatch England.
The local bodies replaced LINks (Local Involvement Networks) in April.
Dr Chand said: 'This is a significant time for the NHS, with a number of simultaneous changes going through under austere measures. The local NHS has been under real scrutiny and it seems to me unless patients and carers views are heard, we risk having more disasters.'
---
Additional Information