---
Notting Hill GP takes over at her father's practice
By Nick Bostock, 26 April 2013
When Notting Hill GP Dr John Stride retires next month, he will hand over to two new partners, one of whom is his daughter, Dr Helen Neilan (pictured below, with her father).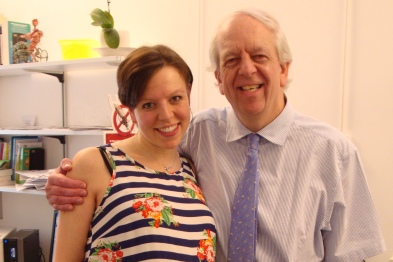 Dr Neilan, who is due to start maternity leave on the day her father retires, said it was 'a bit early' to tell if a third generation would join the family business.
Dr Neilan told GP that her father's retirement after 32 years as a single-handed GP at the Portobello Medical Centre in London's Notting Hill had prompted an 'overwhelming sentiment of gratitude and appreciation from his patients'.
'My dad is a much-loved family doctor,' she said. 'Patients' kind comments and well-wishes are a testimony to his hard-work, attention to detail, and willingness to 'go the extra mile' over all these years.'
Dr Stride's 'willingness to go the extra mile' has continued right up to his retirement - he hand wrote over 350 personalised messages to patients informing them of his plans to step down.
New partner Dr Michael Pryce will run the practice when Dr Stride retires on 3 May and will be joined by Dr Neilan when she returns from maternity leave in November.
---
Additional Information