---
BMA deputy chairman calls for action after gang rape death
By Neil Durham, 03 January 2013
Leading British Indians and ex-pats including BMA deputy chairman Dr Kailash Chand have written to the Indian government calling for action to protect women after the rape and death of a medical student.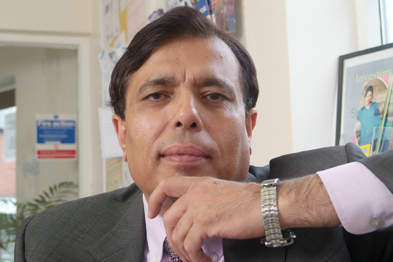 The BBC reports today that five men in India are to be charged with the murder of 23-year-old Damini who was gang raped on a Delhi bus.
The letter has been signed by a number of GPs including Dr Anita Sharma, secretary of the Indian Medical Association, Manchester, and GPC negotiator Dr Chaand Nagpaul.
Dr Chand said: 'As Indian expatriates we are horrified about the gang rape in Delhi. The statistics are terrifying: a rape occurs every 20 minutes in India, and every 15 hours in Delhi. The real figures are bound to be much higher. We are asking for legislative change, and not just lip service from the government of India. The subjugation and criminal behaviour against women must be curbed, or India's reputation will be seriously tarnished internationally.'
---
Additional Information