---
Health Bill now set for royal assent by Easter
26 March 2012
The Health Bill is set to receive royal assent and become law by Easter after completing its passage through parliament last week.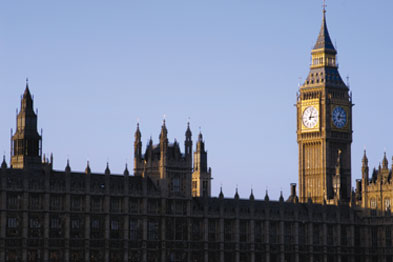 GP leaders reiterated fears about the impact of rising competition in the NHS and urged health professionals to continue to fight to preserve it.
Clinical commissioning groups will begin the authorisation process in October and could become statutory organisations from April 2013.
The NHS Commissioning Board will become fully operational and PCTs and strategic health authorities will be formally scrapped from April 2013.
Labour peer Baroness Thornton called for a delay in reading the Bill in the House of Lords until the transitional risk register - a document outlining risks the reforms pose to the NHS - was published. But the Bill was passed by the Lords and the House of Commons after a debate on the Lords' amendments.
'Continue the fight'
BMA chairman Dr Hamish Meldrum called on GPs to continue to fight for the NHS. 'As clinicians directly involved in providing care in the NHS, there will still be opportunities to try to temper some of the worst potential consequences of the legislation and keep a health service which, despite this legislation, is still putting patients first,' he said.
RCGP chairwoman Dr Clare Gerada echoed this: 'GPs are adaptable and will roll up their sleeves and get the job done no matter what, but we have a lot of hard work ahead to ensure we continue to provide the best possible quality health service, for the professionals who work in it and the patients who use it.'
But Family Doctor Association chairman Dr Peter Swinyard argued: 'What it means for GPs is a greater feeling of control over services patients can receive and the chance to innovate to do things we have been trying to do for years, but which have become mired in bureaucracy.'
National Association of Primary Care chairman Dr Charles Alessi said: 'We are on a journey to more local determination of healthcare. There are good examples already about how we've managed to reform.'
---
Additional Information
MIMS Drug Search
Possible searches include drugs (by brand, generic ingredient or drug class), diseases and more.