---
MPs reject GP's e-petition bid to scrap Health Bill
By Abi Rimmer, 14 March 2012
MPs have rejected a GP's call for the Health Bill to be scrapped after a Commons debate.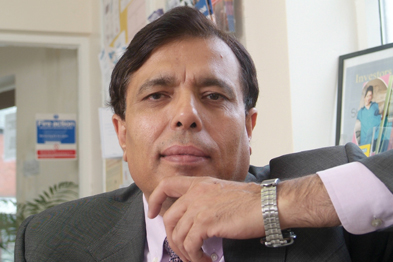 MPs defeated a Labour motion based on Greater Manchester GP Dr Kailash Chand's e-petition which called for the Bill to be dropped.
Shadow health secretary Andy Burnham said: 'I beg to move, that this House notes the e-petition signed by 170,000 people calling on the government to drop the Health and Social Care Bill; and declines to support the Bill in its current form.'
The motion was then amended to leave out 'Bill' and add 'declines to support the Bill in its current form; and calls for an urgent summit of the royal colleges, professional bodies, patients' organisations and the government to plan health reforms based on the Coalition Agreement.'
The motion was initially lost by 314 votes to 260 as a whole and then MPs rejected the original motion without the amendment.
Speaking before the vote health secretary Andrew Lansley accused Dr Chand of being an 'adviser' to the Labour party.
Mr Lansley said: 'I am grateful to the right honourable gentleman, but before we move beyond that point will he confirm that Dr Chand is an adviser to the Labour party, which inspired the petition?'
Dr Chand said he was very disappointed and sad that the motion had been lost and stressed his support for the NHS was non-political.
'This is nothing to do with party loyalties,' Dr Chand said.
---
Additional Information