---
Nurofen Plus stocks are recalled as manufacturer suspects supply sabotage
By Abi Rimmer, 30 August 2011
The over-the-counter painkiller Nurofen Plus has been recalled and a class 1 drug alert has been issued as its manufacturer suspects sabotage.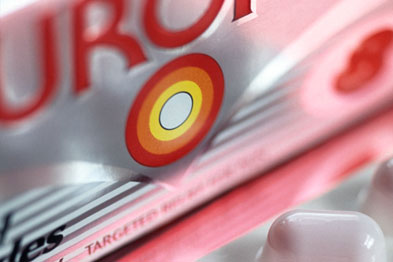 Reckitt Benckiser (UK) has stopped the manufacturing of Nurofen Plus and distribution has been halted across the UK.
The Medicines and Healthcare products Regulatory Agency (MHRA) has issued a class 1 drug alert to healthcare professionals, including GPs.
The announcements come after reports last week that other manufacturer's drugs had been found inside Nurofen Plus packets.

Patients who may have taken the wrong drug have been advised to contact their GP.

RCGP chairwoman Dr Clare Gerada said: 'Patients should always be careful when taking medication, but in this case I would like to remind all patients to be extra vigilant if they are taking Nurofen Plus, and to check the blister packaging thoroughly.

'The MHRA has acted really speedily on this, and I would like to echo its call for patients to check and double check their Nurofen Plus, and to return any affected packets to the pharmacy they came from. If patients continue to have concerns, or display any adverse effects from their medication, they should contact their GP.'

There are now five reported cases of other manufactures' drugs being found in Nurofen Plus packets.

The anti-psychotic Seroquel XL has been found in four packets of Nurofen Plus in England and Neurontin, a prescription medicine for epilepsy, has been found in one packet of Nurofen Plus bought from an independent pharmacist in Northern Ireland.

In all cases the blister strips had been replaced with other manufacturers' medicines. Individual tablets have not been replaced. Other Nurofen products are not thought to have been affected.

Reckitt Benckiser (UK) Ltd now suspects sabotage and a formal police investigation is underway.

Customers returning packets of Nurofen Plus to a pharmacy will receive a refund. Pharmacists have been advised to send their stock and product collected from consumers to a wholesaler, from where they will be collected for inspection.

Medical director for Nurofen Plus Dr Aomesh Bhatt said: 'We are taking this matter extremely seriously and have decided to recall all packs of Nurofen Plus as the most prudent course of action in the current circumstances.

'We're asking consumers to return any packs of Nurofen Plus to a pharmacy. No other Nurofen products are affected or being recalled.'


---
Additional Information